Iraq's largest Christian town has been overrun by the same militant Islamists who have gained a foothold in parts of eastern Syria and western and northern Iraq.
The latest advance by ISIS (or the Islamic State, formerly known as the Islamic State in Iraq and Syria) has caused thousands of Christians in the city to flee, just as other minority groups targeted by ISIS have done, as well as Shiite Muslims.
The French government confirmed that the Iraqi city of Qaraqosh has fallen into the hands of the militant al Qaeda offshoot.
"France is highly concerned about the latest progress of ISIS in the North of Iraq and by the taking of Qaraqosh, the largest Christian city of Iraq, and the horrible acts of violence that are committed," French Foreign Minister Laurent Fabius said in a statement.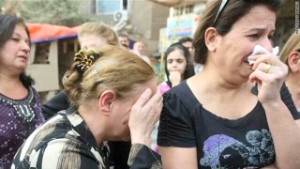 Christian leader: ISIS beheading children
The exodus from Qaraqosh was already under way, as the city and its surroundings have been the target of ISIS attacks for weeks.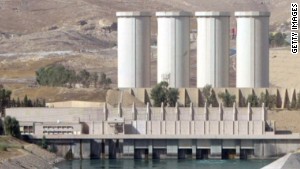 Iraq-Mosul Dam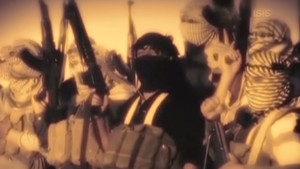 Murderous march of ISIS continues
Qaraqosh is a historic Assyrian town of 50,000 people, approximately 20 miles southeast of Mosul, Iraq's second-largest city, where ISIS also has control.
CNN Report, read more at: http://www.cnn.com/2014/08/07/world/meast/iraq-isis-christian-city/index.html