If you simply look at how well the economies of both countries have done since the "Trade War" started, it is a fairly simple answer. The USA is winning. China's economy is declining in ways that has frightened many, including the leadership of China and some in USA that think the China slowdown is a threat to USA stock markets.
We should not be surprised, the USA buys so much more from China than China buys from us it only makes sense.
Here is a Forbes article about that:
If China's Economy In 'Serious Danger,' How Can It Offer Trade Concessions?
Chinese president Xi Jinping says his country's economy faces "serious dangers." If he is correct, then how can China offer Washington any concessions on trade? Especially those suggestions floating around regarding a near wipeout of the trade deficit between the two countries within six years.
Xi told a seminar of provincial leaders and cabinet ministers in Beijing on Monday that the Communist Party needed greater efforts to prevent and resolve major risks, the Xinhua News Agency reported. He cited problems with national politics and ideology, reforming the economy, environmental degradation and geopolitical tensions.
"The party is facing long-term and complex tests in terms of maintaining long-term rule, reform and opening-up, a market-driven economy and within the external environment," Xi reportedly said, adding that the party was becoming distant from the people.  Read more: https://www.forbes.com/sites/kenrapoza/2019/01/22/if-chinas-economy-in-serious-danger-how-can-it-offer-trade-concessions/#7147ce7d42cb
The Washington Post had this recent article:
China's economic growth sinks to 3-decade low in 2018
https://www.washingtonpost.com/business/chinas-economic-growth-sinks-to-3-decade-low-in-2018/2019/01/20/166f83fa-1d30-11e9-a759-2b8541bbbe20_story.html?noredirect=on&utm_term=.862bd863a83a
BEIJING — China's economic growth fell to a three-decade low in 2018 as business activity lagged amid a tariff war with Washington.  
So from that standpoint it is clear the USA is winning and China is losing, but will that hurt the US stock market?  A Seeking Alpha writer has addressed that:
Forgetting The United States' Victories
"The passage of three decades has erased some memories of just how big a challenge Japan was thought to pose in the 1980s."
In response to the perceived threat of Japanese ascendency, U.S. officials used a series of threats and deadlines to urge the Japanese to allow the U.S. dollar to weaken against the yen, thereby creating greater demand for U.S. goods and shrinking the trade deficit that had ballooned to around $100B at the time.
Ultimately, Japan agreed to strengthen its currency, which, in turn, devalued the U.S. dollar, creating incentive for greater investment in the U.S. The agreement came to be known as the Plaza Accord and would set the tone for decades of stagflation that would befall Japan.
Could such a dynamic play out again with respect to the tensions between China and the U.S.? To rebalance the Trade Deficit, China would only need to allow the yuan to strengthen against the U.S. dollar. Additionally, without China accumulating U.S. dollars through their export economy, they would have less leverage in artificially strengthening the U.S. dollar. This is some food for thought which I will explore in greater depth in a later iteration of this series.
Are Trade Wars Really That Easy To Win?
On Twitter President Trump shared, "When a country [USA] is losing many billions of dollars on trade with virtually every country it does business with, trade wars are good, and easy to win."
Many have referenced the Smoot-Hawley Tariffs, which further exacerbated major economic calamity, as the U.S. descended into the depths of the Great Depression in the early 1930s. But not so many have referenced the ease with which the U.S. neutralized the growing Japanese threat in the late 1980s; after which, Japan experienced decades of stagflation.
But what about the U.S. Stock Market and U.S. economy as a whole? Could the average U.S. mutual/index fund investor be the one to bear the brunt of President Trump's aggressive tactics?
Since SeekingAlpha is a site for investors, who buy primarily U.S. stocks, I thought it material to answer one primary question for the first part of this series:
Would derailing China's rise to economic and political hegemony negatively impact U.S. Stock Market performance ?
I decided to create a regression model in which I analyzed the impact of yearly Chinese GDP Growth on U.S. Stock Market performance, as measured by the yearly returns of the S&P 500 Index (SPY).
Here's what I found:
The Chinese Economy's Impact On The U.S. Stock Market (S&P 500 Index Returns)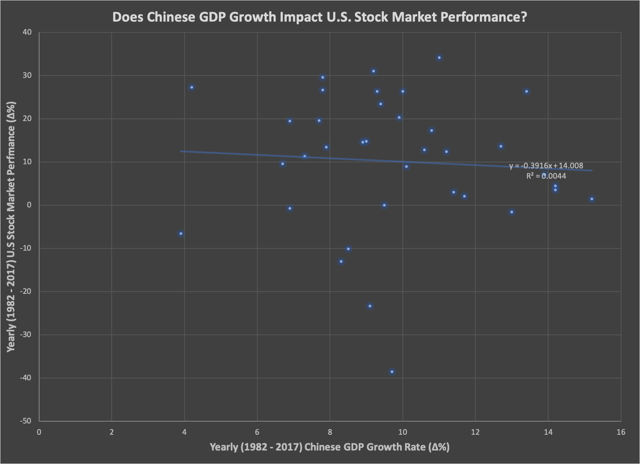 Figure 1.1 (Source: I created the regression model using PHStat in excel.)
Conclusion: The Figure 1.1 regression model depicts a scenario in which no relation can be identified between Chinese GDP Growth and U.S. Stock Market performance. In other words, Chinese GDP Growth does not and has not explained the performance of the U.S. Stock Market during the last 30 or so years.
Read more: https://seekingalpha.com/article/4233980-united-states-path-winning-u-s-china-trade-war